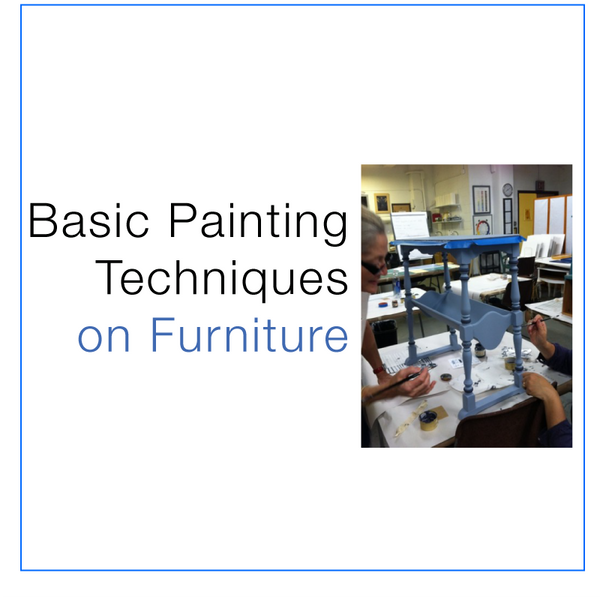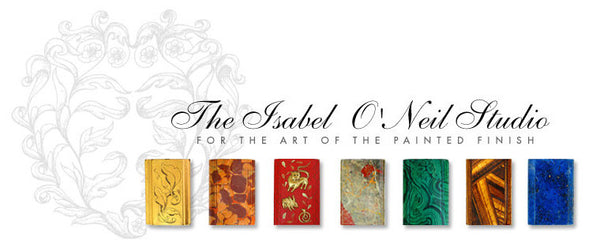 Isabel O'Neil Studio: Basic Painting Techniques on Furniture
Painting Techniques on Furniture for you and a friend. No prior study or experience is required. Classes are offered in a 10-week format.
The student begins training at the Isabel O'Neil Studio Workshop with the Basic Painting Techniques course. Techniques learned in this course give the craftsman a solid foundation for future courses.
Surface preparation, shellacking, paint application, antiquing, waxing and varnishing are learned on practice boards and executed on a chair or small table.
By the end of the ten-week course the apprentice has rendered an expertly painted piece of furniture, its best features carefully accented and its surface enhanced with the patina of gentle aging. Most importantly, an awareness of the discipline of craftsmanship and a keen appreciation for detail has been fostered.
"In the early 50s, Isabel O'Neil began her eponymous Studio and Workshop using techniques she perfected after studying those of early European Craftsmen. The courses she developed have been a touchstone for many modern-day artisans ever since. Fast forward to the early seventies when I became acquainted with Isabel and her Studio through my mother, Teel Orb. She came upon the Studio after searching for something to do in her spare time. The discovery changed her life as it has done for so many who have come since. It is not just that Isabel O'Neil changes forever the way you look at painted objects. It is the way it changes your own confidence in what you can do yourself even if you feel you "cannot draw a stick figure" as my mother used to say. The satisfaction of producing a piece which is useful and beautiful is something really special because, as Isabel said, "The student can say, 'I made that'". The courses, from Basic Furniture Painting, though gilding, design and color to the finer points of Tortoise or Malachite and many others, are almost Zen-like and take one away from the hyperactivity of daily life. Based on the ancient Guild System, the teachers are all volunteers who have learned the techniques and pass them on to the next group of students who can then become teachers and so on. The school, located on East 91st Street, is a cozy, inviting place with small class sizes offering lots of camaraderie. The required paints, brushes, etc. are available through the school. All the student needs to provide is something to paint and enthusiasm! Come by and see the facility at 315 East 91st Street, second floor. I think, you, like me, will be glad you did." - Julie Sargent
50% of every purchase supports our upcoming production of MIRRORS by Azure D. Osborne-Lee at Next Door at NYTW.